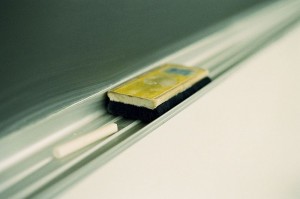 Of the 1,395 first-year teachers hired in Connecticut for the 2005-06 school year who did not choose to leave their job, school districts denied tenure to only 71 teachers, meaning 95 percent of eligible teachers received tenure.
According to data obtained from the state Department of Education, 180 school districts hired 2,825 first-year teachers in 2005.
Half of the teachers hired left their job before the fifth year. Districts laid off an additional 37 teachers.
Most districts granted tenure to every teacher who did not leave before five years on the job. In other words, in 127 school districts 100 percent of teachers received tenure.
An analysis of the data showed 1,324 teachers taught in the same district for five years. In most cases these teachers will have tenure. In some cases it is possible a teacher did not earn tenure, but that would require taking more than a year off from teaching during that five-year period or other unusual circumstances.
The evidence from this one year of Connecticut data mirrors similar findings around the country, according to education researchers.
Paul Peterson, Henry Lee Shattuck Professor of Government and director of the Program on Education Policy and Governance at Harvard University, said academic research has found resignations don't benefit schools because about as many bad teachers leave as good ones.
"The ones who leave are as likely to be good as the ones who are not," he said. ""It's more of a random process who's leaving."
Gov. Dannel Malloy's proposed reforms would require teachers to earn and maintain tenure by receiving a combination of "exemplary" and "proficient" ratings.
Complete list of 180 districts
Part 1: Malloy wants to change policies that

keep teachers in place


Part 2: Most Conn. school districts didn't fire any certified teachers over 6-year period
Part 4: 'Dance of the lemons' affects Connecticut students