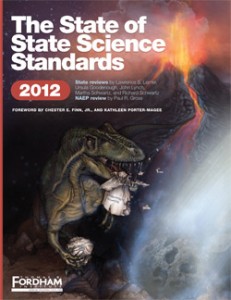 A national education think tank gave Connecticut's science curriculum a C Tuesday in its report, "The State of Science Standards 2012."
Connecticut earned four out of seven points for "content and rigor" and 1.8 out of three for "clarity and specificity." The Thomas B. Fordham Institute issued the report, reiterating the C grade it gave the state in its 2005 report.
"The Connecticut science standards are generally well written, with but a few scientific errors or badly phrased statements," the report says. "Unfortunately, a significant amount of important material is missing, preventing the Constitution State from earning top marks across the board."
Connecticut's grade ties it with 10 other states. Twelve states and the District of Columbia received a grade above C.
Massachusetts received an A- and New York a B+ while New Jersey and Rhode Island got a D.
"It's no secret what good science standards look like," said Chester Finn Jr., president of the Fordham Institute. "It's a blight upon the United States, however, that such standards are guiding the schools and teachers in so few places today."