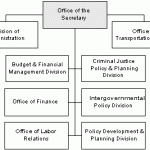 In a move that puts loyalty first, Governor-Elect Dan Malloy named former Stamford cabinet member Ben Barnes as head of the Office of Policy and Management.
"I've known Ben for years and I know he's exactly the kind of person I need in my administration, to help get Connecticut's fiscal house in order," said Malloy. "I personally entrusted him with three of the most important positions in Stamford over a period of time."
Barnes, 42, of Stratford, previously served as director of three different sections of Stamford's government and is currently operating officer of Bridgeport Public Schools.
OPM designs and implements the state's budgets. Barnes will have a lead role in balancing the anticipated $3.4 billion budget deficit next year. Malloy left open what additional responsibilities Barnes would have.
When asked why he broke from recent history of hiring former legislators as OPM secretary, Malloy said Barnes has a different kind of inside knowledge.
"He knows how I work," Malloy explained.
Barnes will also play a role in implementing Generally Accepted Accounting Principles, GAAP, a process Malloy emphasized during his campaign and that his lieutenant governor, Nancy Wyman, has heralded for years as state comptroller.
Malloy said the state's current accounting system, "if you can call it that," needs to be replaced.
He declined to provide a specific timeline for GAAP implementation, but he said there are "various ways to deal" with the added challenge of providing a balanced budget under GAAP's stricter rules.
The state constitution has a balanced budget amendment. An immediate transition to GAAP accounting will add more than $1 billion to the state's existing shortfall. Absent the amendment, this cost could be carried on the state's balance sheet.
"I think you can reconcile that," Barnes said, acknowledging that it is not an easy task. "It adds to the pile."
 "I'm committed to a rigorous, transparent and straightforward budget. We're turning a page with Ben's appointment," Malloy said. "We worked together to produce GAAP budgets in Stamford. We'll do the same for Connecticut in Hartford. Transitioning our state's budget to GAAP – a standard in the industry that will ensure there are no gimmicks contained within our state's books – will be a sobering process, but it's one that needs to be done now. I'm excited to have Ben on board and look forward to work with him once again."
 "Obviously there will be a great number of challenges in this new position," Barnes said, "but I take them on knowing how critical it is that the people of this state are told the truth about our fiscal reality so we can finally do what needs to be done to get things back on track. I look forward to working with the governor-elect and his entire team."
Barnes currently oversees the Bridgeport school system's facilities, transportation, technology and $215 million budget.
Previously, he was the director of operations for the City of Stamford, a department with 250 employees, an annual operating budget of $43 million and a capital budget of $40 million. Barnes was responsible for public works, solid waste and recycling, land use and zoning, sewage, parks and recreation, and engineering services. He had previously served as director of administration and as director of public safety, health and welfare in Stamford.
He has also worked as the government finance director for the Connecticut Conference of Municipalities and as a planner for the Cities of Hartford and St. Petersburg, Fla. Barnes holds a master's degree in urban planning from New York University and a bachelor's degree in history from Swarthmore College. He has served on the boards of directors of the Housing Development Fund and the Childcare Learning Centers. He has lived in Connecticut for 20 years and currently resides in Stratford with his wife, Tania, and his three sons.