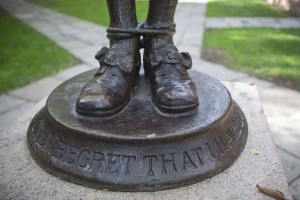 The Department of Developmental Services did not keep proper records of their worker's compensation files and one woman worked despite being "totally disabled," according to state auditors.
Most of the worker's compensation files reviewed by the auditors were missing forms. Multiple forms were missing from some files. Auditors said the missing forms prevent the agency from "appropriately monitoring" claims.
The Auditors of Public Accounts also said DDS didn't follow spending procedures and lacked necessary receipts and bank statements.
One employee worked a shift even though her physician diagnosed her the day before as "totally disabled" for one week, possibly making her injury worse and allowing her to collect overtime, according to the audit.
Auditors said employees receiving worker's compensation did not receive checks in a timely manner and at least one check was for the wrong amount.
In order to get around state accounting rules, employees did not report purchase orders over $1 million, according to the audit. Instead, these purchases were split into two or more payments so that they were each less than $1 million. Purchases over $1 million receive additional review.
Auditors said the DDS branch in Hartford should review monthly bank statements to "more closely monitor" its accounts.
According to a previous audit covering 2006 and 2007, DDS used funds to rent a luxury car and paid $400 to mail order tax-free cigarettes.