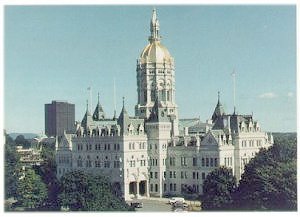 The Connecticut General Assembly is considering a bill that would make medical malpractice lawsuits easier to file, although amended language from the Senate reduces the expected impact of a previous version.
The amended version of Senate Bill 243 passed with only three votes against it in the 36-member Senate. The bill would change what kind of expert testimony is needed to file a medical malpractice lawsuit.
"We are withdrawing our opposition after the Senate amendment," said Eric George, associate counsel for the Connecticut Business & Industry Association.
"I fully expect more lawsuits," George said, but the amended legislation would allow fewer new lawsuits than the original bill.
"CHA was pleased to work, along with the Connecticut State Medical Society, with Sen. Len Fasano to address many of the concerns of the medical community surrounding the required qualifications of the expert certifying that medical malpractice had occurred," said Michele Sharp, spokesman for the Connecticut Hospital Association. "CHA supports the amendment crafted by Sen. Fasano. Reform of the medical malpractice liability system continues to be an important issue for Connecticut hospitals. CHA looks forward to working with the medical community and legislature in the future to ensure that we have a system that provides access to affordable healthcare, and produces prompt and fair compensation for injured patients."
The Pacific Research Institute's 2010 Tort Liability Index ranked Connecticut 42nd for tort costs and outcomes and 29th for the policies it has in place.