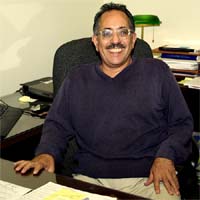 The Hartford City Council is not willing to put $90,000 of the city's $545 million budget toward the April 24 Republican Presidential primary, according to the city's Republican Registrar of Voters, putting the capital city's vote in jeopardy.
"Hartford Republicans will not have a voice in the Presidential Primary this year and there is nothing that can be done about it at this point," said Hartford Republican Registrar Salvatore Bramante in a statement Thursday. "By the time legal action could be pursued, by the time that a court could become involved, it will be too late to prepare materials for a primary. This is an interesting statement on the future of city that claims that its strength is in diversity."
David Panagore, Hartford's chief operating officer, said the city council allocated $65,700 for the March 6 Democratic Town Committee primary and about $53,000 for the Republican primary next month.
Bramante said $120,000 is only enough for the Democratic primary and there won't be enough left for the Republican primary.
In a memo, Council President Shawn Wooden said the difference in funding is based on using the minimum staffing required by state law instead of the levels proposed by the registrars.
"This is a conversation about trying to get fiscally prudent," Panagore said.
He said the city needs to move away from an attitude of "this is how it's always been done."
"There's always been a certain level of staffing and they are paid," Panagore said. "Do you need eight absentee ballot counters?"
He said the city's budget director is working with the registrars to ensure there is enough money for both primaries.
There are about 1,865 registered Republicans in Hartford. Even if all of them vote, the primary will cost almost $50 per voter.
Bramante called out city leaders for targeting his party, while also criticizing statewide Republicans for abandoning him.
"And since Republicans are a party with no say or power in the city, and no allies in either state government or even Connecticut Republican organizations, they are an easy target," he said.