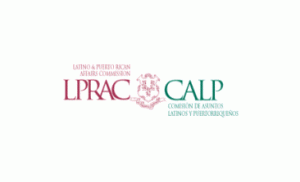 During the contentious Connecticut budget debates of 2011, a Latino advocacy commission had to award all the money in a small scholarship fund containing private donations to avoid losing it in a budget-balancing sweep of the account.
Going into the budget debate, Connecticut faced a $3.5 billion deficit – give or take. Newly-elected Gov. Dannel Malloy swiftly brought the Democratic majorities in the legislature into agreement on a budget that included a $1.9 billion tax increase, the largest in Connecticut's history.
Malloy proposed a $3.6 million savings target for the General Assembly. Although Malloy could not allocate how the separate branch of government spent the money, he suggested some consolidation for the six legislative commissions, including the Latino and Puerto Rican Affairs Commission.
The other legislative commissions focus on Asian- and Pacific-American affairs, African-American affairs, aging, children and the status of women.
Meanwhile, the LPRAC had put out a 52-page request for proposals to host a golf tournament. The plan: use some of the private donations in the commission's scholarship account to host a tournament that would raise even more private donations.
Werner Oyanadel, acting executive director of the commission, said the commission projected the tournament would raise $100,000 for scholarships.
Oyanadel refused to sign a contract for the September tournament because he didn't know if there would be a commission in September, let alone the funds to cover the costs or staff to plan it.
"In order to sign the contract, we needed seed money in the account," Oyanadel said.
He said it will take about $4,800 to cover the set-up costs of the tournament, which would be paid back from the proceeds.
"For the investment of $4,800 we can raise as much as $100,000, if everything works out properly," Oyanadel said.
Previously, the commission relied on corporate contributions to fund the scholarship account.
Oyanadel said he was warned any money in the commission's scholarship account – even though it was privately-raised – could be used to balance the budget.
The state has a history of using "sweeps" to come up with money in a pinch. Recent victims include Connecticut State University, which lost $10 million in tuition payments, and the University of Connecticut Health Center's malpractice insurance fund, which contributed $20 million toward balancing the state budget.
The LPRAC scholarship account was much smaller, holding only thousands of dollars, but it was still at risk.
"Once we deposit this money, it becomes state money," Oyanadel said. "That's the way the state works."
Based on this advice, Oyanadel said the commission awarded scholarships to spend down the account to a balance less than $1,000.
"Now we have to start from zero," Oyanadel said.