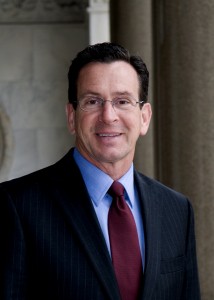 Certain Connecticut daycare owners have until Dec. 20 to vote on whether Service Employees International Union 2001 should represent them in negotiations with the state.
The vote, part of a process kick-started by Gov. Dannel Malloy's executive order nine, began on Dec. 5.
Daycare owners who run a business out of their home and care for the children of a family that receives a state subsidy called Care 4 Kids are eligible for the vote.
If more than half of the votes returned support the union, SEIU can request the Department of Social Services to deduct dues from Care 4 Kids payments.
According to a Dec. 12 memo from Comptroller Kevin Lembo, SEIU 2001 – also known as the Connecticut State Employees Association or CSEA – increased its minimum biweekly dues from $23 to $24, a 4.3 percent increase over last year, for total annual dues of $624 or 1 percent of salary, whichever is higher.
There are about 4,000 daycare providers, according to Malloy's executive order, which means almost $2.5 million in added dues revenue for SEIU 2001 if its organizing drive succeeds.
The added members and revenue will make the union almost 50 percent larger.
In other states where daycare owners have been organized, such as Wisconsin, a small group was able to select the union because many eligible voters did not return a ballot.
A fact sheet put out by the union said rates should rise at daycare centers "in parallel" with home providers after the union is in place.
A bill to advance the unionization of daycare owners and personal care attendants failed in the legislature. According to a July SEIU flyer, the union lobbied Malloy "about a different path."
Malloy also set in motion the unionization of personal care attendants with executive order 10.
The Personal Care Attendant Quality Home Care Workforce Council – a shell organization created by the order to give PCAs an "employer" to negotiate against – meets Dec. 14 at 11:30 a.m. in Room 410 of the Capitol. According to an agenda, the council will allow for public comment.