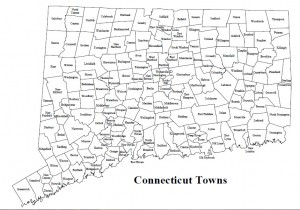 The bipartisan job-creation bill signed into law by Gov. Dannel Malloy last month includes a $10 million subsidy for new hiring over the next two years – but residents from 130 Connecticut towns need not apply.
The General Assembly passed the bill almost unanimously, with one vote against in each the House and Senate.
The Subsidized Training and Employment program, or STEP, funds the hiring of an unemployed person, as long as that person is from a municipality with an unemployment rate at least as high as the state rate or a city with a population of more than 80,000.
There are 36 municipalities at or above average unemployment, including four of the seven cities with population above 80,000.
The three cities with below-average unemployment whose residents qualify for the grant are Danbury, Norwalk and Stamford.
Gov. Dannel Malloy is from Stamford and House Minority Leader Larry Cafero is from Norwalk.
Juliet Manalan, press secretary for Malloy, declined to comment. Cafero's spokesman, Pat O'Neil, did not respond to requests for comment.
STEP is based on a Mississippi program that created 1,800 permanent jobs with $20 million in subsidies, or just over $11,000 per permanent job created. It was proposed by Senate Democrats during negotiations over the jobs bill.
STEP will reimburse Connecticut-based businesses with fewer than 50 employees for compensation and training costs of up to $20 per hour. Retailers are not eligible.
The state subsidizes the cost of the new hire for six months, as long as new employees meet three criteria.
The new hires must be previously unemployed, residents of a qualifying town and have an income less than 250 percent of the federal poverty level. According to the Office of Legislative Research, a family of four will need an income below $55,875 to qualify.
In the first month, the state reimburses 100 percent of the new employee costs. In the second and third month, the state reimburses 75 percent. For the next two months, the reimbursement falls to 50 percent and to 25 percent for the last month.
The Department of Labor is authorized to spend up to $400,000 to hire a third party to administer the program.
According to the state Department of Labor, the unemployment rate was 8.4 percent on September 1, 2011, the date set in the legislation. The seasonally adjusted rate was 9 percent, but town unemployment data is not seasonally adjusted.
Only one town has an unemployment rate equal to the state's, Canaan.
The other 35 towns that qualify because of their unemployment rate are:
Hartford (7.2 percent above the statewide rate)
Waterbury (4.8)
Bridgeport (4.5)
New Haven (4.5)
New Britain (3.5)
East Hartford (2.7)
Windham (2.5)
New London (2.3)
Voluntown (2.1)
Plainfield (2.0)
Ansonia (1.8)
Meriden (1.7)
Norwich (1.6)
Westbrook (1.6)
Bloomfield (1.4)
Brooklyn (1.3)
East Haven (1.2)
Naugatuck (1.2)
Stratford (1.1)
Sterling (1.0)
Killingly (0.9)
Winchester (0.9)
Plymouth (0.8)
Derby (0.7)
Torrington (0.7)
Groton (0.6)
Putnam (0.6)
Thompson (0.6)
Seymour (0.5)
East Windsor (0.4)
Bristol (0.3)
East Hampton (0.3)
Griswold (0.3)
Sprague (0.2)
Hamden (0.1)