SEBAC Q&A at the Armory Hour 1 from Union Info on Vimeo.
Workers around the country are envious of Connecticut state employees according to their lead negotiator.
Daniel Livingston, chief negotiator for the State Employee Bargaining Agent Coalition, said other unions want to learn how to imitate their success negotiating with Gov. Dannel Malloy.
Livingston told a meeting of state employees Saturday he would be going to a national meeting of union leaders to teach them, according to three videos posted online by union officials.
"I wasn't invited there because of me. I was invited there because of you all and what this agreement stands for and what you all helped achieve," he said. "It is unknown in this country. They want to know how we did it."
The tentative agreement, according to Malloy, contains $1.6 billion in union concessions. Legislative Republicans, the Office of Fiscal Analysis and others have called the value of the concession deal into question. The Malloy administration has only provided documents to support $1 billion of the total.
Livingston, a lawyer with Livingston, Adler, Pulda, Meiklejohn & Kelly in Hartford, said he was mad at Malloy, but also explained why Malloy had to make the tentative agreement sound worse than it is for state employees.
He said the agreement stands out because of four years promised job security and 11 years of healthcare and pension guarantees, plus future wage increases. According to Livingston, the agreement also increases pensions for Tier II and Tier IIA employees and changes a rule that could have prevented workers from spiking their pensions.
"Now we have an 11-year agreement. I wish it was still 20," Livingston said. "But 11 years is still unheard of in the country. There's no one else with an 11-year pension and healthcare agreement. You all, if you ratify this, have security that no other state worker in the country has, and I'd venture to say no other private sector workers."
Livingston said the negotiators refused to talk with Malloy without a promise of job security.
"The agreement that you're reviewing has four years job security. Nowhere else in the country will you find four years job security," he said. "Nowhere else in the country will you find workers who know they won't be laid off for four years no matter what happens. You don't pick up the paper like we all did yesterday morning and say, 'Oh my God, job growth is down to 54,000 for the entire country. They're talking about a double dip recession. I wonder if I'm going to lose my job next month or next year.' You guys don't have to say that."
According to Livingston, the unions wanted to extend the SEBAC contract – a 20-year agreement dating back to 1997 – to avoid losing benefits when it expired. He said the agreement guarantees retiree healthcare – which would have ended in 6 years – until 2022.
"That benefit was scheduled to disappear in 2017," he said. "Retiree healthcare is the benefit that everybody has in this room that virtually nobody else in the country has. Retiree healthcare is the benefit that we were most afraid we would lose in 2017."
"Six years from now they can change pension benefits. Six years from now they could not even negotiate pension benefits if the legislature changed the law as they're doing in many states throughout the country," Livingston said. "We said, 'We're not going to talk to you if only six years from now you can screw us.'"
"We wanted to change the healthcare structure somewhat," Livingston explained. "And what we did with healthcare was all our idea. What the Governor wanted to do was totally different."
"But more importantly, in 2017, if anybody thinks that without this agreement we would be able to say to people in this room, 'If you retire after 2017 you're going to keep free retiree healthcare for life.' I want to know what you were smoking in the '60s – never mind," Livingston said. "It wasn't going to happen."
Livingston said the union leaders told Malloy, "We're not signing up for wage freezes and then guesses about what's going to happen next."
He said the agreement calls for no increase for the next two years and then 3 percent increases for the following three years.
"Giving up the raise this year, that's a sacrifice," said Livingston. "Anybody who tells you it's not a sacrifice is full of it. It's a sacrifice. I get it. It sucks."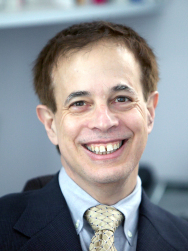 "Giving up the raise next year, in the second zero, I think we all know in the room there wasn't any raise next year except for one very, one of our smallest units. Everybody else next year was going to get a zero from arbitrators in the middle of this economic and fiscal crisis. And then getting three threes in a row in the three out years, anybody who doesn't think that's a win, I don't know what to say," Livingston said. "Arbitrators around the country are ordering four zeros in many cases."
Livingston said the unions have been trying to fix a problem with the Tier II breakpoint since 1981, when it was first negotiated, and the tentative agreement accomplishes that goal.
"And what it means is we're actually going to improve pensions for current state workers starting in 2013," he said. "Now, the governor doesn't exactly report it that way in the press because of the whole shared sacrifice, etc."
Livingston said previous administrations violated the SEBAC agreement – to the benefit of state employees – by treating voluntary overtime the same way as mandatory overtime when calculating pensions.
"They could have changed it at any moment, which means that the pensions of a lot of people in this room could have been lowered. So we got language included which will protect people in this room from that happening by raising that cap," he said. "The bottom line is we changed things to prevent people in this room from having their pensions lowered unilaterally by the Governor, because the Governor could have done that and been in compliance with the agreement."
Livingston said the negotiators tried to make avoidable changes to healthcare and pensions. For example, state employees can avoid paying higher premiums if they join a wellness program and they can avoid increased pension penalties if they retire at the normal age.
He said the pension changes were the most difficult.
"It's the part that we almost walked away from the table as late as the night we actually reached the framework," Livingston said. "The Governor wanted to raise everybody's retirement age in this room three years – instantly – as of July 1. If you didn't retire by July 1 everybody would have to work three years longer."
Livingston said the union negotiators also worked to remove incentives to privatize state jobs.
"You all helped convince the Governor that war with state employee unions was a path to mutually assured destruction and it's a war he did turn away from, assuming that you all decide that the tentative agreement is something that you vote for," Livingston said.
"There are some people in this room mad at the Governor," Livingston said. "There's nobody madder at Dan Malloy than I am and the other people sitting up on this platform."
"And if this, if we were judging whether to talk to you all, whether to bring you a tentative agreement based on whether or not we were mad a Dan Malloy, we wouldn't be here."
Livingston said he learned an important lesson from his dad who was part of the union movement all of his life.
"But he taught me that you never back down from a fight just because you're afraid, but you never take a fight just 'cause you're mad. It's easy to take a fight just 'cause you're mad. It's not about whether you're angry. It's not about whether you're afraid. It's about what the right thing to do for the members that you represent."
Livingston said 14 of the 15 voting units within SEBAC have to ratify the agreement by majority vote for it to have effect. AFSCME approval is also required because it is large enough to veto the agreement even if it is the sole union opposed.
"If this deal gets voted down there will be chaos, I will tell you that. There will not be a budget," Livingston said. "It would take something like 12,000 to 15,000 layoffs to balance the budget."