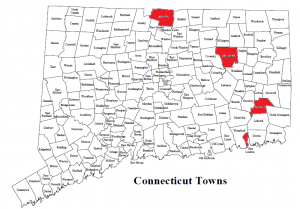 Gov. Dannel Malloy's mantra continues to be one of shared sacrifice with his budget calling for $1.9 billion of tax increases next year.
"With job creation on our minds, several principles and philosophies helped guide us toward this day," Malloy said in his budget address. "But the one over-arching concept that we kept in mind is one I call shared sacrifice."
Cuts amounting to $1 billion, according to Malloy's budget, will come from unspecified renegotiations of union contracts.
Meanwhile, under Malloy's plan, state government will spend $453 million more than it did this year, a 2.4 percent increase.
Although Malloy proposed a number of cuts to programs, he cut from the inflated "current services" budget proposed by Gov. M. Jodi Rell, his predecessor, rather than estimated spending for the current year. Rell's budget plan included an increase $1.75 billion over the previous year.
Malloy's overall budget would have come in below last year's if not for $1 billion in new or increased spending. Without the new spending, the budget would be $547 million below current spending, a 3 percent decrease.
The biggest increases come from payments to hospitals ($326.5 million), debt service ($246.4 million), the earned income tax credit ($108 million), Medicaid ($82 million) and aid to Connecticut's 169 cities and towns ($80 million).
The proposed budget would reduce some grants to towns and eliminate at least one altogether, but the state more than makes up for those cuts by collecting new taxes and distributing them to local governments.
Except in four cases.
Mansfield, New London, Preston and Suffield will receive less money from the state, according to budget estimates for fiscal year 2012.
All municipalities are expected to receive a net benefit in fiscal year 2013.
Mansfield will lose $5,299 in state funding, a small portion of its $18 million in aid. New London will lose $195,870, or about .5 percent of its state aid. Suffield will get 1 percent less, a difference of $116,665.
Preston is the biggest percentage loser with a 2.2 percent loss, or $106,986.
The biggest winners – nine of the top 10 – are cities where the tax increases raise lots of new revenue. New Haven does generate new revenue, but primarily benefits from a $3.2 million increase in state Payments in Lieu of Taxes.
| | |
| --- | --- |
| Town | New State Aid |
| Greenwich | $ 7,099,139 |
| New Haven | $ 5,351,187 |
| Manchester | $ 3,256,419 |
| Westport | $ 2,561,047 |
| Fairfield | $ 2,435,337 |
| Danbury | $ 2,405,439 |
| North Haven | $ 2,089,878 |
| Darien | $ 2,085,746 |
| Milford | $ 1,802,103 |
| New Canaan | $ 1,691,925 |
Hartford is 11th on the list. Malloy's native Stamford is 26th. Bridgeport, the most populous city, ranks 58th.
The totals are based on Malloy's proposed budget and include revenue estimates. They do not include estimates for the new car rental and cabaret taxes.