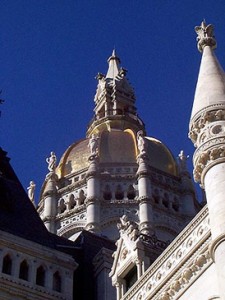 The SustiNet bill up for public hearing today recommends the state combine several health of its plans into one large organization and to create a new government-run insurance plan for the general public – both as expected.
However, the health care bill also changes the definition of lobbying to allow nonprofits to donate money to the state without triggering the state's strict lobbying rules.
The SustiNet board – responsible for the recommendations that became the bill now under consideration – had to dance around these rules by allowing nonprofits to pay its consultants directly.
This arrangement also prevented the information from falling under government transparency rules.
Under current state law, lobbyists or organizations that employ them are prohibited from giving gifts to the state.
In 2010, the board received $615,000 from four foundations: $300,000 from the Connecticut Health Foundation, $150,000 from the Universal Health Care Foundation, $90,000 from the Jessie B. Cox Charitable Lead Trust and $75,000 from the Robert Wood Johnson Foundation.
The Universal Health Care Foundation, based in Meriden, led the lobbying campaign that eventually led to the passage of the first SustiNet bill, which created the SustiNet board. The board in turn completed a study and proposed the bill currently under consideration.
In Section 20, the bill amends state law to read "except that the term 'lobbying' does not include…the donation of funds for the furtherance of state work by an entity organized under Section 501(c)(3) of the Internal Revenue Code of 1986, or any subsequent corresponding internal revenue code of the United States, as from time to time amended, to a state agency, board or commission."
The SustiNet report calls for the newly created authority to "apply for and receive grant funding from private and public sources to support functions consistent with its mission."