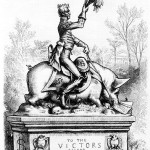 "To the victor belong the spoils."
– Sen. William Marcy, D-NY
Less than 24 hours into his administration, Gov. Dan Malloy has announced the appointment of 38 administration officials, but more than 68 positions remain to be filled.
Malloy has the ability to appoint leaders of each state department, a governor's office staff and the upper-level of the Office of Policy and Management.
There are 23 commissioner-level positions and at least 22 deputy commissioners. Malloy has appointed 12 commissioners and two deputy commissioners.
Malloy has flexibility in setting up the staff in his office. He has named 13 staff members to his office. According to www.CTSunlight.org, former Gov. M. Jodi Rell's office had 36 employees in 2009.
The governor also has the authority to name 91 members of part-time, paid boards and commissions.
Malloy will also name the six-member Criminal Justice Commission. Although unpaid, the board has the authority to appoint the chief state's attorney, Connecticut's top prosecutor, and the other high-ranking prosecutors across the state.