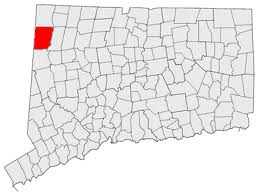 The 2009 municipal election in rural Sharon was marred by two instances of unseemly activity and now party leaders there are sounding the alarm that similar shenanigans could happen elsewhere in the state.
David Helming, chairman of the Sharon Republican Town Committee, filed a two-part complaint with the State Election Enforcement Commission in 2009. Now he worries Sharon's problems could be replicated in other towns across Connecticut, especially the larger ones where voter rolls are much larger.
"The only reason we keep pushing this forward is because we're scared to death this could jeopardize the integrity of other and more important elections," Helming said.
Mary Robertson, Republican Registrar of Voters in Sharon and vice chair of the Republican Town Committee, agreed.
"It's easy here because we've got 1,100 voters" casting a ballot in each election, Robertson said. "If this is going on here, it's got to be going on other places."
Robertson said it would be much more difficult to notice similar problems in a town with a longer voter list.
Helming's complaints center around the Democratic Registrar of Voters in Sharon, Lizbeth Piel. According to Helming's complaints, Piel violated absentee ballot application procedures by printing them out herself instead of signing them out with the town clerk.
Piel declined to comment.
Robertson said Piel didn't want her to know what she was doing.
"She was trying to stop the competition, which is me," Robertson said. "So that I wouldn't level the playing field."
Helming said he doesn't question that Piel's motivation was "only to get legitimate Democratic votes." He said Piel's efforts could have tipped a close election.
"And yes it was close. It was 39 votes," Helming said, referring to the 2009 race for first selectman.
In his complaint, Helming also alleged that Piel took the voter check off list out of town hall and brought it to her home.
Helming said the voter check off list becomes a public document at noon on the day after Election Day. He said the town clerk regularly makes copies at that point for people who want to see who voted, including party officials.
"Why would she need to take it home," he said.
Helming said the absentee ballot issue first caught his attention.
"Then she sneaks the voter list that night," Helming said. "Are those two things related?"
The SEEC found in its decision that Piel violated the law in respect to absentee ballots, but not in respect to taking the voter check off list home.
Helming said Sharon Republicans had the opposite conclusion, that taking the list was more serious.
Tony Esposito, the Republican Registrar of Voters in Hamden and the president of the Registrars of Voters Association of Connecticut, said removing the voter check off list following an election would clearly violate the law.
When told the SEEC came to the opposite conclusion, Esposito laughed.
"That is absurd," he said. "Then again I don't understand a lot of Election Enforcement rulings."
"The voting list is one of the election documents," said Esposito, who is also one of six certified moderator trainers in the state. "For the 10 days following an election all of the materials are under seal."
"It's a strange occurrence, in my view," he said, of the voter list going to someone's home.
In a December 2009 article, Joan Andrews, then head of enforcement at the SEEC, told the Waterbury Republican-American that what Piel did, "Happens all the time."
More recently Nancy Nicolescu, SEEC spokesman, said her agency would work with Sharon officials if they sought a change in state statutes to address their concerns.
The U.S. Attorney's Office for Connecticut, SEEC, Secretary of the State's Office and Chief State's Attorney jointly issued a statement Thursday providing contacts in case of fraud or other problems on Election Day. The SEEC will staff a hotline during polling hours: 1-866-SEEC-INFO or 1-866-733-2463.