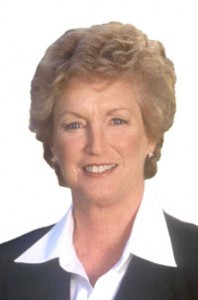 Connecticut's lame-duck governor is the third-worst in the country, according to a report by the Cato Institute, because of the tax increases and rise in spending under her watch.
Cato, a Washington think tank, ranked 45 governors based on their spending, revenue and tax policies. Rell received 28 points and an F grade. She was the only Republican to receive an F, although three received D grades.
Rell's score put her nine points above bottom-ranked Gov. Ted Kulongoski of Oregon. Top-ranked governors received scores between 74 and 66.
The governor's office declined to comment on the story.
Rell received 17 points in the spending category, the second-worst score, because she proposed a 2.7 percent increase in per capita spending and she implemented a 2.7 percent increase in per capita spending.
"While many states have cut spending in recent years, the Connecticut general fund budget has continued to rise," the report says.
Rell scored 46 points in the revenue category for supporting revenue increases of only 1.3 percent.
Cato ranked Rell last in the tax category, with only 23 points, for increasing the top individual income tax rate by 1.5, the top corporate income tax rate by .75 and the cigarette tax by $1.00 per pack.