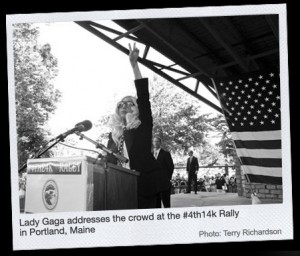 A concerned citizen in Stratford wrote a letter to his three representatives in Washington hoping they would oppose a change in federal policy, but their responses raise questions about how closely they read his letter.
Samuel Rizzitelli, a financial planner with an office in Stratford, wrote to Rep. Rosa DeLauro, D-3rd, retiring Democratic Sen. Chris Dodd and Independent Democrat Sen. Joseph Lieberman. He asked them to oppose any changes to the military's "don't ask, don't tell" policy.
All three wrote back to Rizzitelli thanking him for taking the opposite position.
The House voted to overturn the policy in May, but Senate Republicans recently halted the legislation there. Dodd and Lieberman advocated for the change, which earned them prominent praise from Lady Gaga. DeLauro and her House colleagues from Connecticut all voted for the repeal.
"I urge you in the strongest possible terms not to overturn the ban on open homosexual service in the military," Rizzitelli wrote in February.
His message wasn't clear to the Washington delegation.
"Thank you for contacting me to express your support for the immediate repeal of the U.S. military's 'Don't Ask, Don't Tell,' policy. We are in complete agreement on this matter, and I welcome the opportunity to respond," Lieberman wrote.
"The correspondence issue was a database error on our end that is being corrected," said Lieberman spokesman Jeremy Kirkpatrick.
DeLauro had a similar response: "Thank you for contacting me with your support for ending the military's 'Don't Ask, Don't Tell' policy. I appreciate hearing from you on this important issue and I share your belief that American servicemen and women should not be discriminated against on the basis of their sexual orientation."
"Thank you for contacting me regarding efforts to repeal the 'Don't Ask, Don't Tell' policy in our nation's military. I appreciate hearing from you on this important issue," Dodd wrote. "I share your concerns about this discriminatory practice."
Kirkpatrick said Lieberman's office has a separate staff and correspondence system so he couldn't speak for the other offices.
DeLauro and Dodd's offices did not respond to repeated requests for comment.
"You can't conceivably imagine that three separate offices did exactly the same thing without someone on the inside having an agenda," Rizzitelli said.
He said someone from Dodd's office called to apologize – after a reporter called for comment.