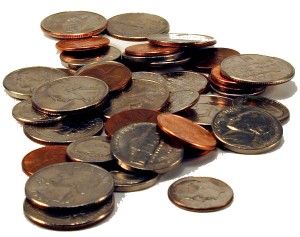 Correction: The 2010 data and rankings have been updated to reflect a correction. Due to the mislabeling of several school districts, the data for Regional School Districts 4, 6, 10, 12, 13, 14, 15, 16, 17, and 18 has been altered. These changes altered the cost per graduate rankings of schools slightly, but had no effect on the highest and lowest cost schools.  The average cost per graduate was also changed to the correct number, $134,354. Also, an incorrect data set representing one year of cost data has been removed and replaced with the correct data causing some, but not all, rankings to change. A previous correction updated Region 6's costs and rank.
Lifetime Cost of a Connecticut High School Diploma: $134,000
How much does a high school diploma cost?
When Hartford students graduated from high school in June each diploma had a $200,000 price tag on it, according to data compiled from the state Department of Education.
Hartford spends the most per high school graduate. Second is New Britain and Greenwich is third most expensive.
The most efficient towns – Monroe, Tolland and Watertown – can get almost two grads for the price of one compared to the most expensive districts.
The average Connecticut high school graduate costs about $134,000 from kindergarten through senior year. For high school graduates in the city of Hartford, the cost is more than $200,000 per graduate.
The five most expensive and least expensive diplomas are:
Rank School Cost per Graduate
111 HARTFORD SCHOOL DISTRICT $ 200,308
110 NEW BRITAIN SCHOOL DISTRICT $ 183,273
109 GREENWICH SCHOOL DISTRICT $ 181,090
108 NEW LONDON SCHOOL DISTRICT $ 179,987
107 NEW HAVEN SCHOOL DISTRICT $ 178,684
STATEWIDE AVERAGE $ 134,354
5 COVENTRY SCHOOL DISTRICT $ 112,149
4 NEW FAIRFIELD SCHOOL DISTRICT $ 111,614
3 WATERTOWN SCHOOL DISTRICT $ 110,418
2 TOLLAND SCHOOL DISTRICT $ 109,020
1 MONROE SCHOOL DISTRICT $ 105,458
Watch a video version of the story from WFSB here.
The entire dataset is available here: Rankings | Data
Methodology: To calculate the cost per graduate, the Yankee Institute took data from the Connecticut Department of Education for average annual expenditures per student going back 13 years, representing K-12. After adding up that data, Yankee then divided it by graduation rates to come up with the lifetime cost per graduate. The most current data available is for the 2007-2008 school year, and data is not adjusted for inflation, so the real cost of 2010 graduates is higher than we have calculated. Communities with high annual costs, more drop outs, and lower graduation rates end up with the more expensive graduates. Some regional school districts, districts with less than 13 years of data, charter schools, and other non-traditional schools were left out of the calculations to keep the data consistent for the greatest number of schools.
The Department of Education data for cost per student is found here: http://www.csde.state.ct.us/public/DER/datacentral/MultipleSearch.asp.
Graduation rate data can be accessed here:
http://www.csde.state.ct.us/public/cedar/cedar/grads/index.htm.