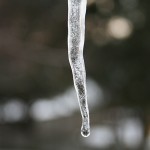 Despite a self-imposed statewide hiring freeze, the administration of Gov. M. Jodi Rell is looking to fill 41 state employee positions, according to a review of job postings on May 10.
For example, the Department of Environmental Protection is looking for an "engineer intern," a permanent, full-time position with a salary of $47,981.
"In the aftermath of the early retirement plan, the administration did approve the refilling of certain, selective positions," said DEP spokesman Dennis Schain. "There isn't a total hiring ban."
Schain said the engineer intern, a federally funded position under the Clean Air Act, will confirm "that sites with permits for air emissions are in compliance."
Rell instituted the hiring freeze May 23, 2008, because of "continuing revenue shortfalls."
"New York and Massachusetts are facing multi-billion dollar budget holes, while Rhode Island has a shortfall in excess of $430 million," Rell said at the time. "I am going to use every tool at my disposal to get our spending under control and avoid deficits if at all possible."
Rell also asked state-run colleges and universities and the legislative and judicial branches to voluntarily follow a similar policy.
The 41 jobs with Connecticut's executive branch are only the tip of the iceberg. State colleges, exempt from the hiring freeze instituted by Rell, are looking for another 233 employees. This count excludes part-time, adjunct and temporary positions for less than one year.
Despite not falling under Rell's hiring freeze, these institutions have their own freezes in place.
The University of Connecticut – looking to hire 26 university employees plus 131 at the health center – instituted a hiring freeze in 2008.
"The university continues to restrict hiring to necessary faculty and staff positions," said UConn spokesman Michael Kirk. "When it comes to faculty in particular, the bottom line is that the university needs to have enough professors to actually teach the classes that are offered."
"Also, keep in mind that the UConn Health Center is both a medical school and a hospital, which necessitates hiring faculty, physicians, nurses and other staff to meet the needs of our patients, as well as the students," Kirk added.
The Connecticut State University System is also under a system-wide hiring freeze, but looking to fill many positions in any case.
Central Connecticut State University, in New Britain, had postings for 12 positions, including two "one-year emergency appointments" for assistant professors of graphic design.
Southern Connecticut State University had 47 postings, including five full-time coaching positions: men's basketball head coach, men's track and cross country head coach, women's soccer assistant coach, men's baseball assistant coach and men's soccer assistant coach.
Eastern Connecticut State University had 6 postings and Western had 4. The state university system itself is looking for an information technology security officer with a minimum salary of $113,647.
"We've been fairly stingy about it," said Office of Policy and Management undersecretary for legislative affairs Jeffrey Beckham. "About as stingy as we can be."
Beckham said OPM only has the ability to implement "what is called 'the hiring freeze'" in agencies headed by a Rell appointee. He said the term is "probably a misnomer."
According to Beckham, the policy has made the burden of proof for agencies looking to hire "much higher" and has resulted in 3,800 fewer state employees.
"Despite our recommendations the General Assembly has not been willing" to make the dramatic changes necessary to reduce state employment, Beckham said.
He said the state legislature would need to do something "so that there's not a requirement for a bureau of X, a division of Y."
"At the end of the day, somebody's got to do the work," he said.
Zachary Janowski is an investigative reporter for the Yankee Institute for Public Policy. This article appeared in the May 22-23 Willimantic Chronicle.