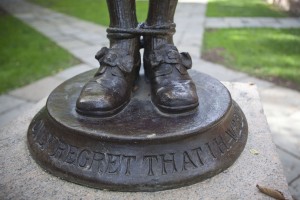 The German Parliament is expected to approve new payments to parents of toddlers who keep their kids home in an effort to reduce waiting lists at state-run daycare centers.
According to the New York Times, the legislation has been "bundled with other social benefits," making it likely the bill will pass. This bill encourages families to have a parent stay home with children, hire a nanny or use private child care centers.
Some opponents argue that the funds would be better spent increasing the quality and quantity of spots for children at state-run childcare centers. Others oppose the bill because they believe it follows the traditionalist view of keeping women in the home.
Under this bill, parents would be given €100 per month starting in January 2013. The allowance would increase to €150 per month in the following year for the parents of two and three year olds.
Families receiving unemployment benefits would be excluded, according to Reuters.
Public opinion is divided, as Deutsche Wells shows. "Everyone has to decide for themselves," said one woman who supports the measure. "And I think it's ok if people who keep their kids at home get a little money."
"The fact is that children develop better in daycare centers than at home with their mothers, even if they do mean well," said a man who opposes the payments.
The cabinet of Chancellor Angela Merkel approved the bill, but it still needs approval by Parliament.
Each Friday, Raising Hale will highlight one crazy thing from the latest headlines that could happen in Connecticut. To suggest a topic, contact Zach.
It could happen here – Archive: